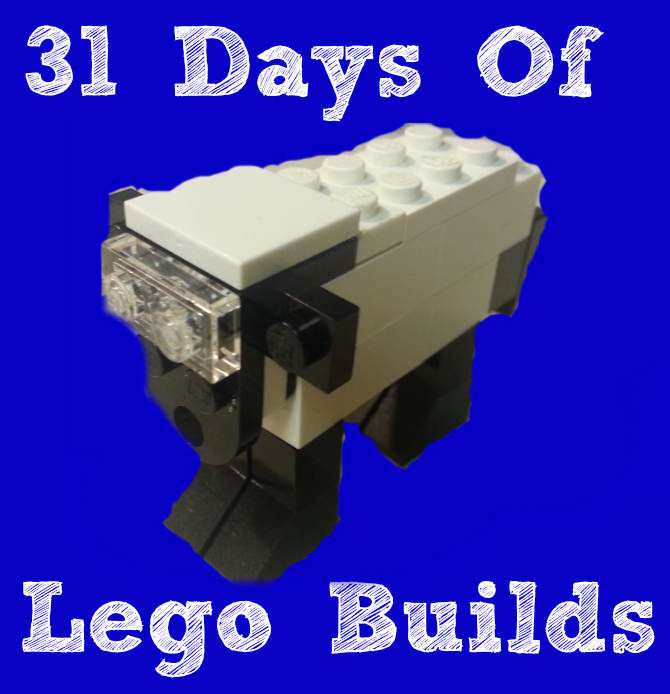 When I found out about the 31 Day Challenge, I knew I wanted to participate, but could not think of something I would want or could write about for 31 days! I love cooking, I love food, I love animals but that is something I regularly blog about and I wanted something different. As I was thinking about what I could write about, my son comes up to me with this Lego creation that he just built and was like look momma, what I built! I asked him how did you build that, he told me he just wanted to create it and did so without any instructions! I was so very proud of him, it was such a great Lego Build and for him to just create it, well that is pretty awesome because I know I could not do that!
A lightbulb went off in my head and I decided that I would like to write and showcase all the Lego Builds that my son has built. He is a 7 year old that has been building with the small regular Legos since he was 2 1/2. Lego runs in his blood and it didn't surprise me one bit when he ditched his Duplos for Legos at such a young age! See my husband was and still is a Lego builder, so much so that his mom saved all of his Legos from when he was a kid! My son and husband have such a wonderful time building together!
So, there you have it for the next 31 days I will be showing you all of the Lego Builds from my son. Some of them are ones he has created and some of them will be little sets that he built with instructions. I will tell you in each post about each Lego Build. I hope you enjoy the posts and I would love to hear from you guys if you like the posts or if you might be Lego enthusiasts as well!
October 3 – Sheep Build
October 4 – Truck Build
October 5 – Escape Pod
October 6 – Robot Build
October 7 – Jedi Knight Lightsaber
October 8 – Darth Maul Lightsaber
October 9 – Police Boat