Hey guys,
A couple of weeks ago I went up to Chicago to attend a blogging conference and when I was there I was invited to go to The Big Toy Book's Sweet Suite event! I have to tell you that I loved going to this event! Let me tell you a little bit about the #SweetSuite13, it is where the toys are! At this amazing event you can see, play and talk about the greatest toys around!
Disclaimer:  I received products when attending this event, no other compensation was received. All opinions and thoughts expressed are 100% my own.
#SweetSuite13 Treats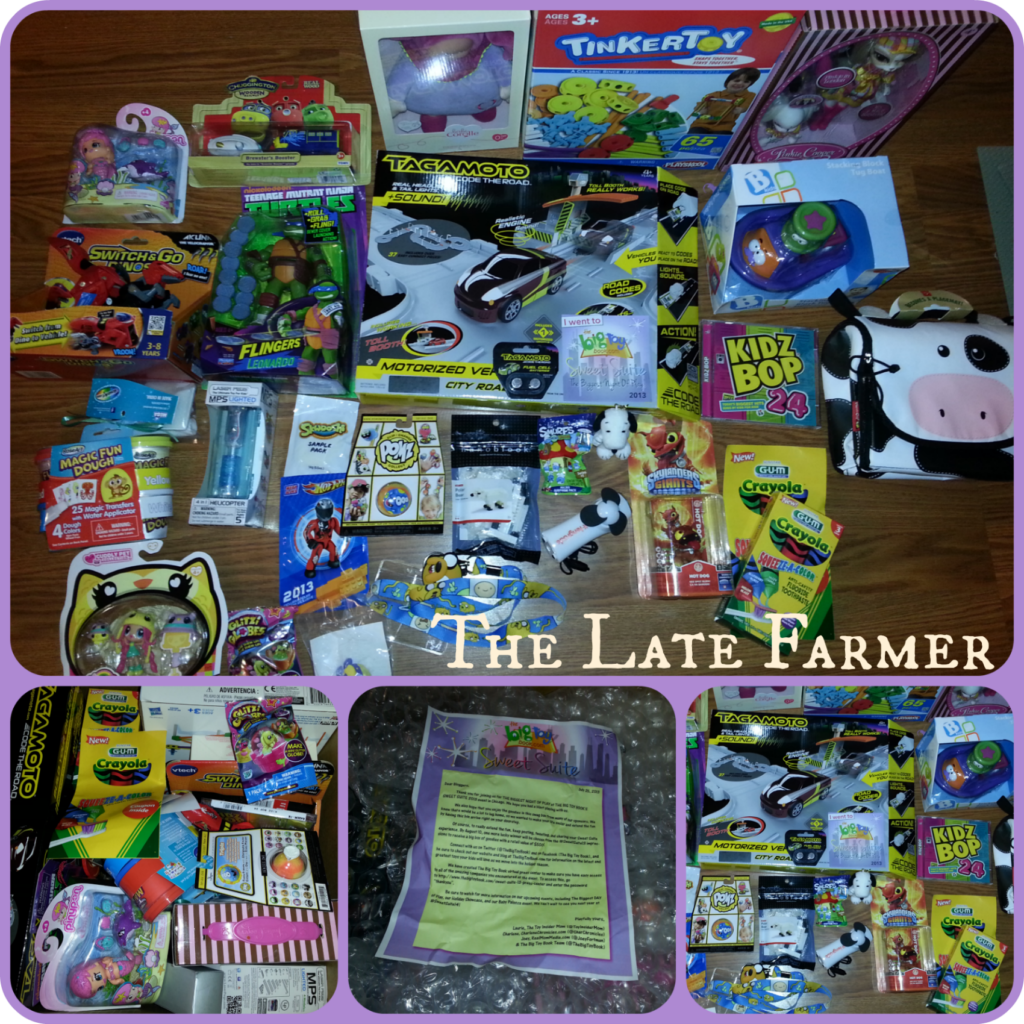 The wonderful people organizing The Big Toy Book's Sweet Suite event were very thoughtful by sending us the above toys to our house after the event! That is a lot of toys and we love toys, so we could not wait to dive right in! So, what did I do at the #SweetSuite13 event? I walked around, played with some of the hottest toys on the market and met with the sponsors! #Oh and not only did I have tons of fun there, the #SweetSuite13 had treats for us to eat too! I have finally found the best chocolate covered strawberry ever, Shari's Berries! So, I have to say it was a fabulous event and I can not wait to go back to another #SweetSuite13 event one day!
Treats from Shari's Berries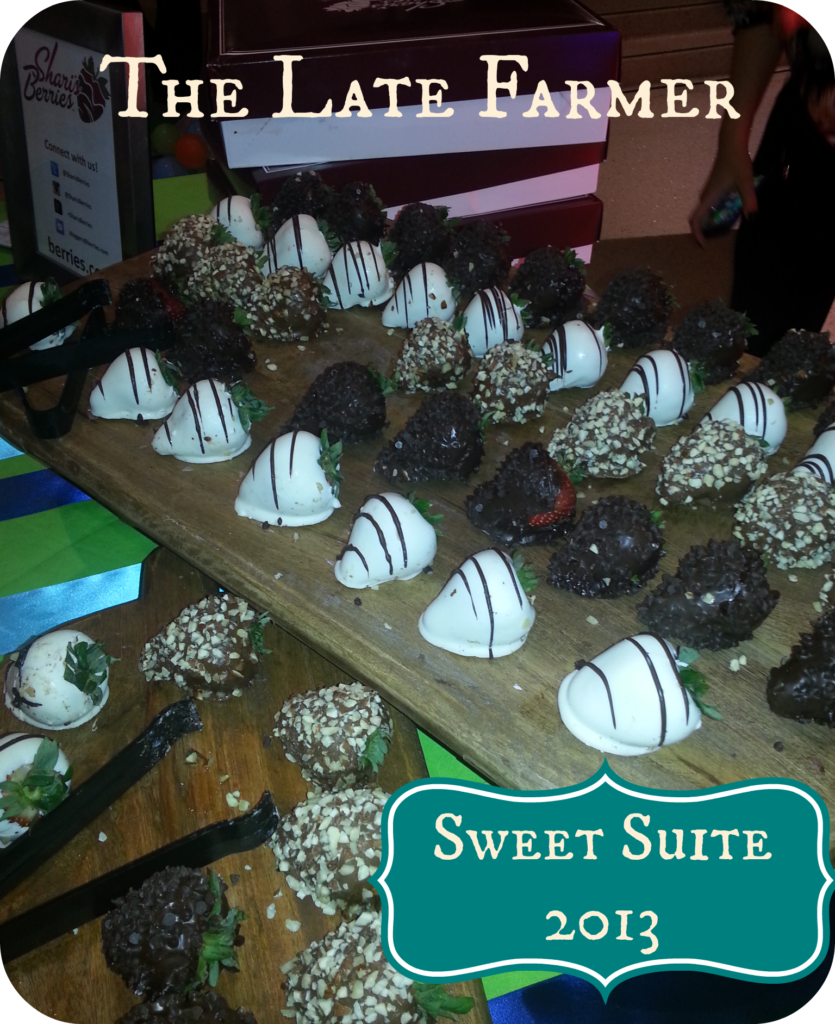 Treats from K'nex TinkerToy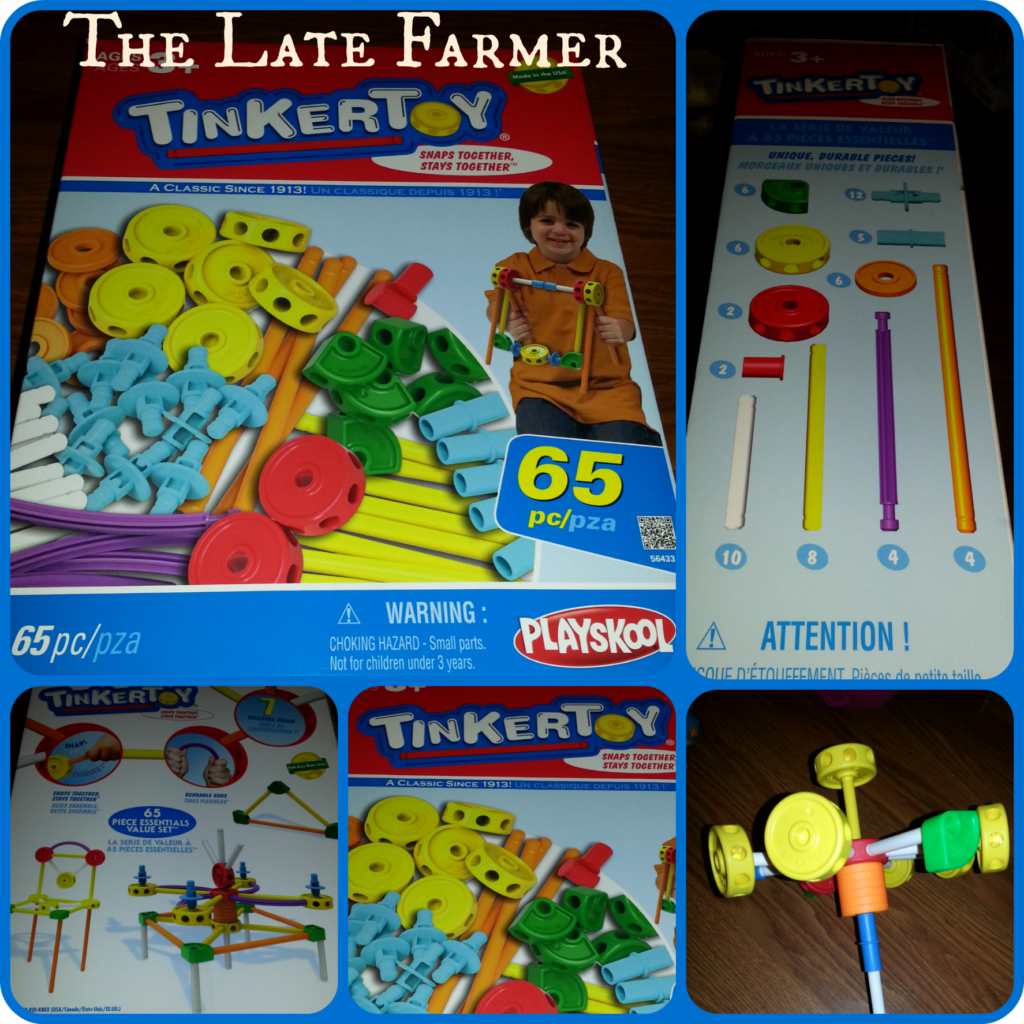 Tinkertoy has been in our household for awhile, but with this new set that we received it has bendable pieces! We were able to build so much more with this set and our love continues to grow with Tinkertoy!
Treats from Vtech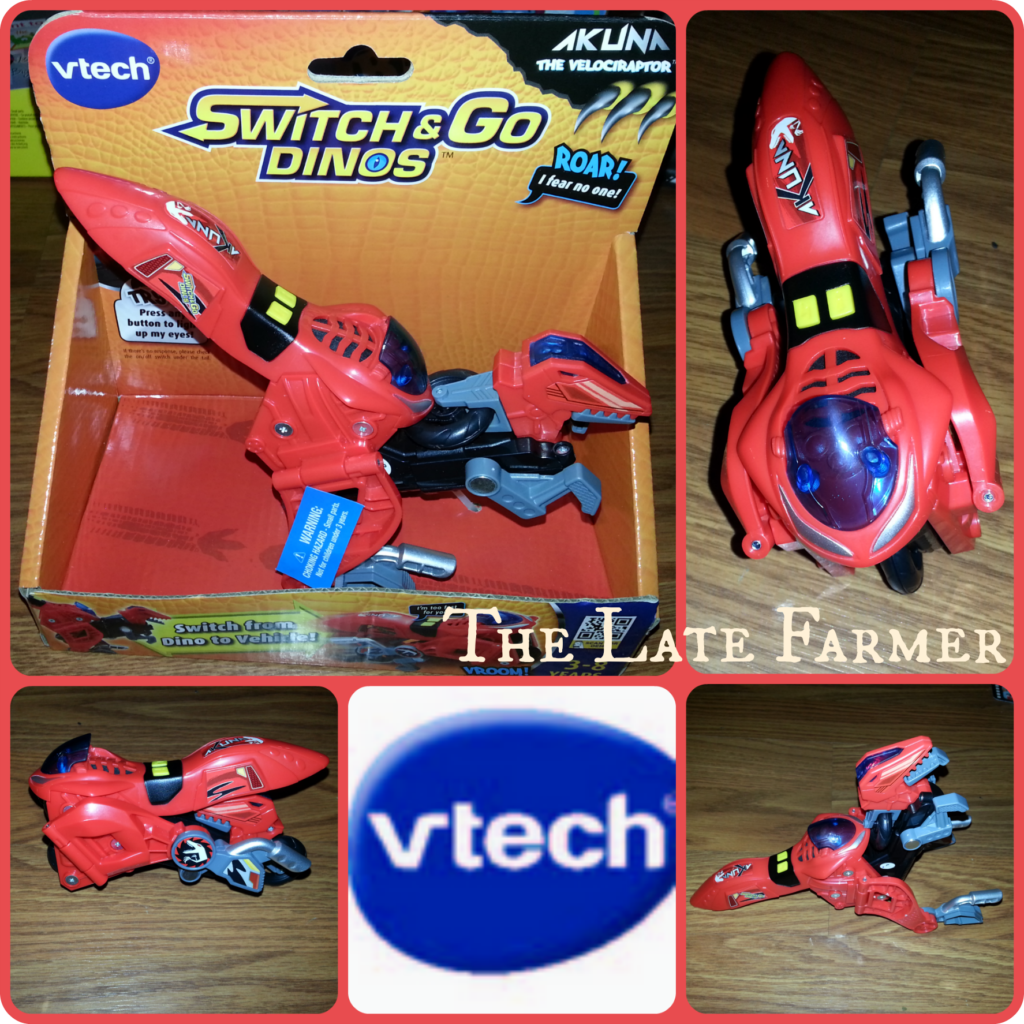 The Vtech Switch & Go Dinos is a really neat toy. My son loved playing with it and transforming it into a motorcycle, then back to a dinosaur!
Treats from Skylanders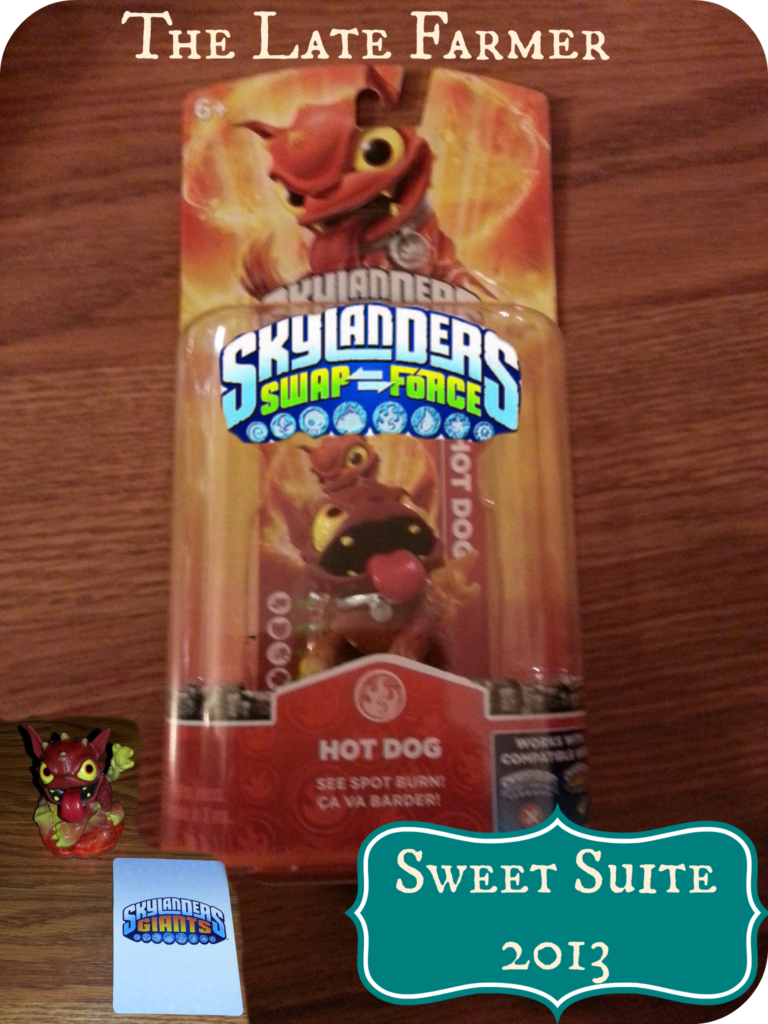 Skylanders Giants are so cool to play with! Isn't Hot Dog just the cutest?
Treats from Playmates Toys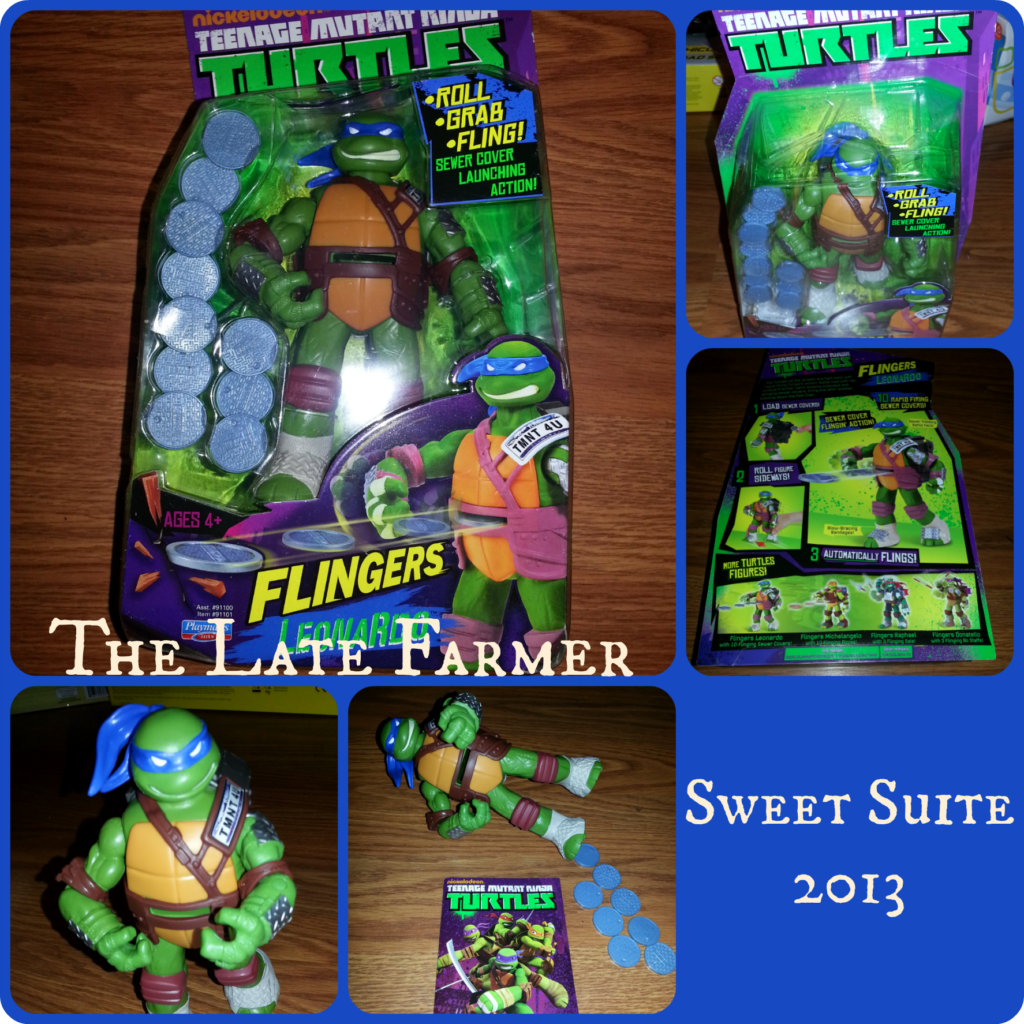 We absolutely love Teenage Mutant Ninja Turtles and this Leonardo action figure is just perfect!
Treats from Tagamoto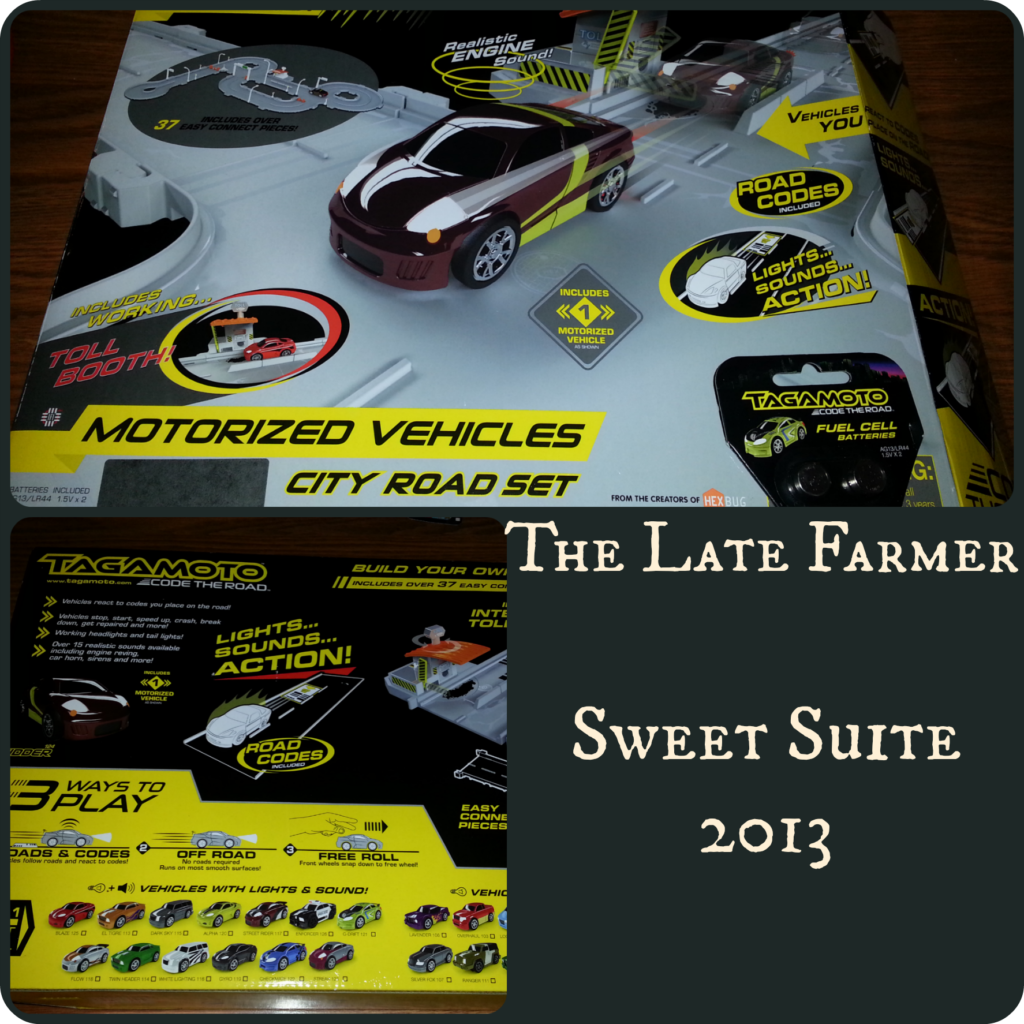 The Tagamoto set has got to be one of the coolest toys around! We love playing with this set so much that we went out and bought 2 more cars to go on the track! You will have to get one of your own to see how much fun it is!
Treats from Pinkie Cooper, Glitzi Globes, Pinypon, Corelle and Kawaii Crush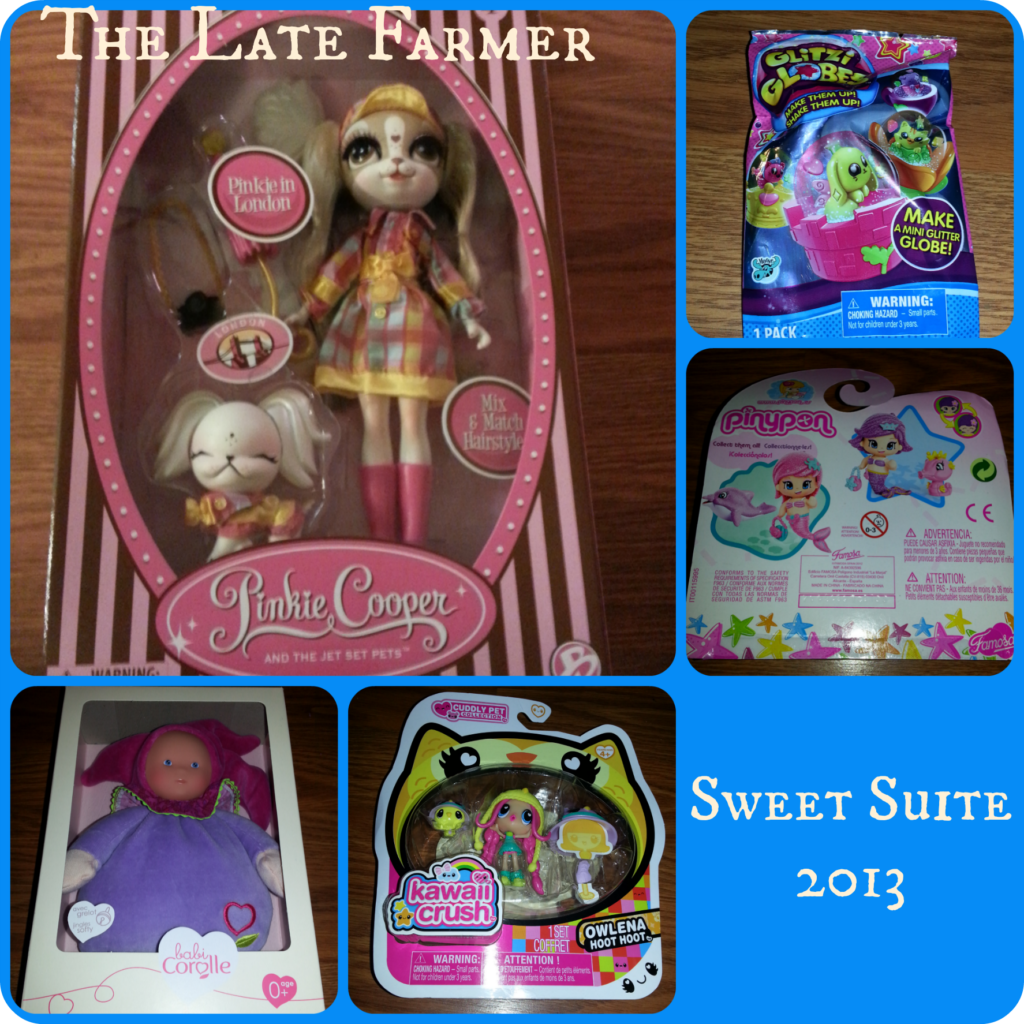 My daughter is a girly girl and she had a blast playing with all the above toys! She especially loved the Pinkie Cooper doll!
Treats from Rose Art, Peanuts, Neat Oh!, Kidz Bop and Pomz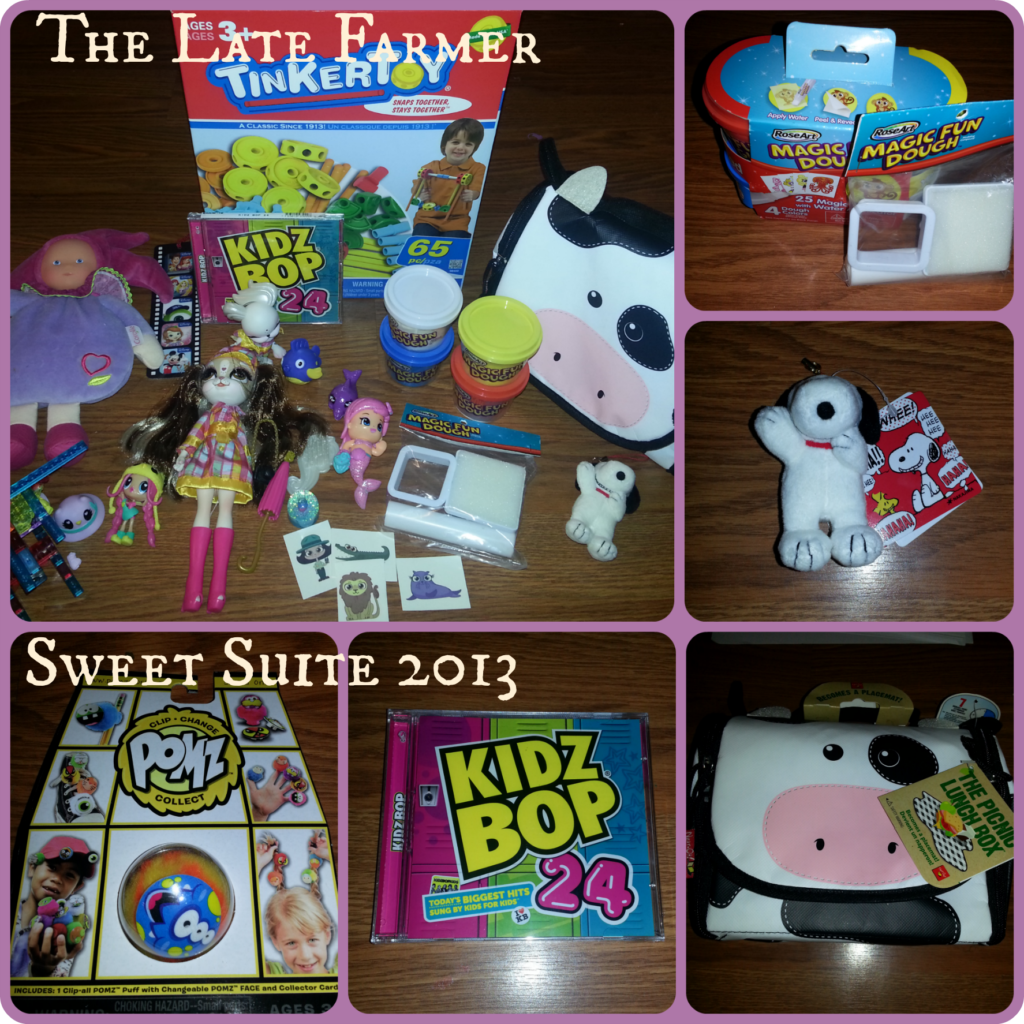 Every time we get in the car now, we are turning on the Kidz Bop! My kids love the music and so do I!
Treats from Laser Pegs, Nanoblock, Mega Bloks, Tomy and JAKKS Pacific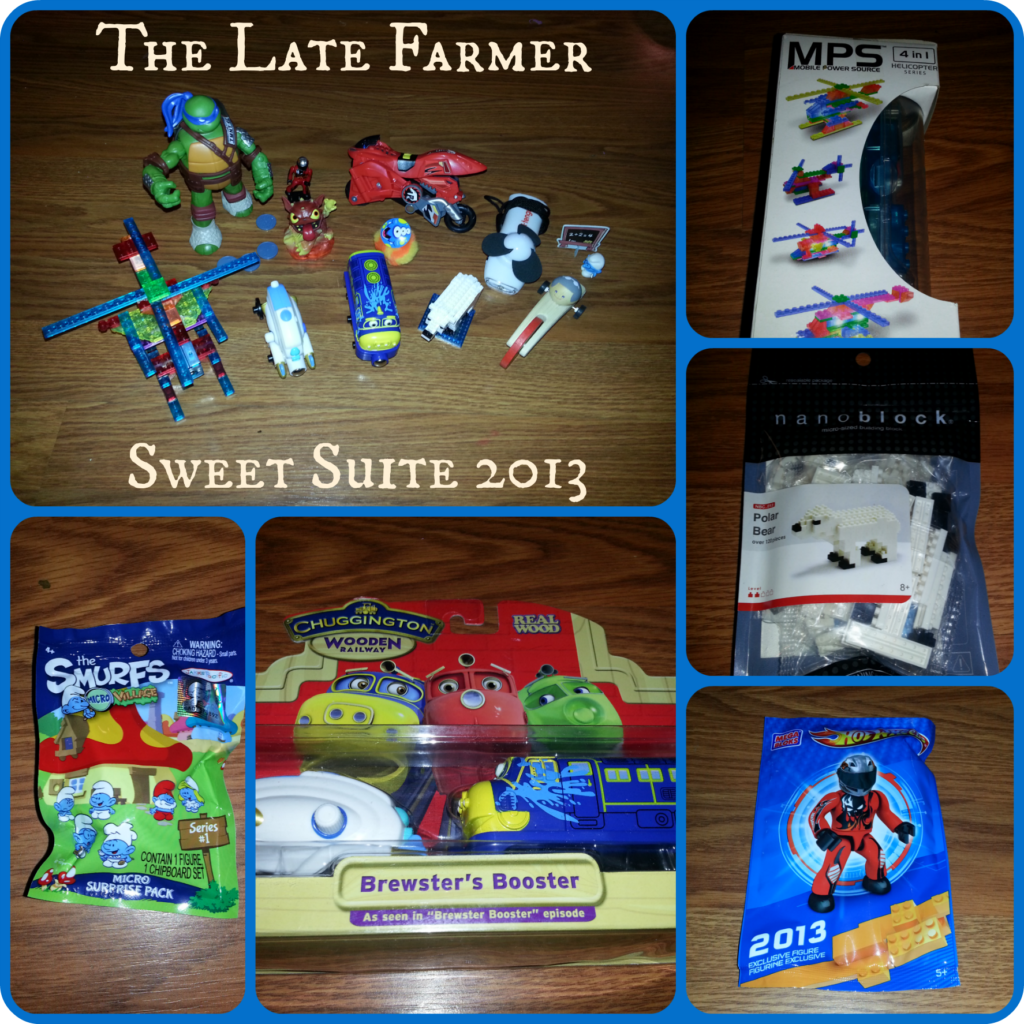 We were so happy to see the Mega Blocks Hot Wheels line, we had no idea that they were in stores already!
Whew, that was a lot of toys to show you! My kids and I are having so much fun playing with all of these toys and wanted to say thank you to everyone who was involved with The Big Toy Book's Sweet Suite! Also, a big thank you to all of the sponsors and of course thank you to Joey Fortman from www.RealMomMedia.com & Charlene DeLoach from www.CharleneChronicles.com! I hope to see you again soon! If you want to check out more about the #SweetSuite13 event you can use the hashtag on twitter and find all kinds of cool things!
Until next time,
~Rachel
The Late Farmer