I'm pretty sure by now you can guess what my favorite restaurant is! Yes, you guessed it…it is Pappadeaux! I love everything on their menu and of course have a few favorites. Well, Pappadeaux Seafood Fondeux is definitely on the top of my favorite list! This recipe is a recreation of the fondeaux and I'm in love with it! I hope you enjoy it too!
 Pappadeaux Seafood Fondeaux
Ingredients:
1/4 cup of Shrimp
1/4 cup of Crawfish
4 Tbsp of Crab Meat
3 Tbsp of Butter
2 Tbsp of White Onion (diced)
1/2 tsp of Old Bay Seasoning
1 cup of Fresh Spinach
For Sauce:
1/2 cup of Chicken Broth
1/2 cup of White Wine
3/4 cup of Heavy Whipping Cream
1 tsp of Old Bay Seasoning
1 cup of Monterey Jack Cheese (shredded)
Instructions:
Place all of your seafood on a plate and sprinkle the Old Bay Seasoning on them. Then in a medium skillet you want to melt your butter over medium heat. Next add the seafood and onion  to your skillet. You want to saute them for about 3 minutes. Next add in your fresh spinach and cook until the spinach is soft, about 1 minute. Place the skillet to the side.
Now you want to prepare your sauce. In a medium saucepan, combine your wine, chicken broth and heavy whipping cream. Cook these ingredients over medium heat for about 3 minutes. Next stir in your Old Bay Seasonings. Now, turn the heat off and add in your cheese. You want to stir the sauce until the cheese is melty. Next grab some yummy bread, dip into the fondeaux and….Enjoy!! : )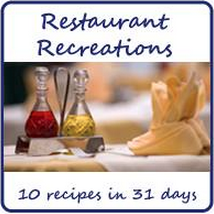 // <![CDATA[
document.write('');
// ]]>