Hey guys,
I don't know about you, but at our house we love Oreo cookies! They are best dipped in milk, twisted open or just popping one in your mouth! We love them no matter how we eat them! I knew I wanted to create a recipe with Oreos so I created an Oreo Cookie Ice Cream Cake! I must tell you that my family of four devoured this cake in about 3 days, it was so delicious! I hope you enjoy it as much as we did!
Until next time,
~Rachel
The Late Farmer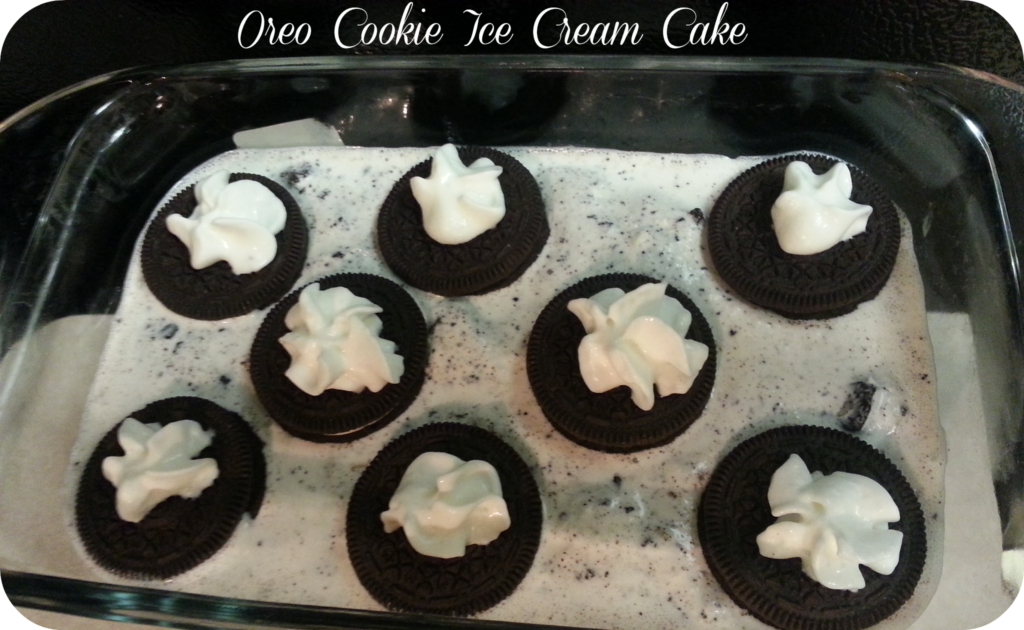 Oreo Cookie Ice Cream Cake
Ingredients:
Oreo Cookie Crust:
4 Oreos (crushed)
2 Tbsp Butter
Oreo Cookie Ice Cream Cake:
4 cups of Vanilla Ice Cream
12 Oreo Cookies (crushed)
1/3 cup of Sweetened Condensed Milk
1 tsp Vanilla Extract
6 Oreos for topping
Reddi-Wip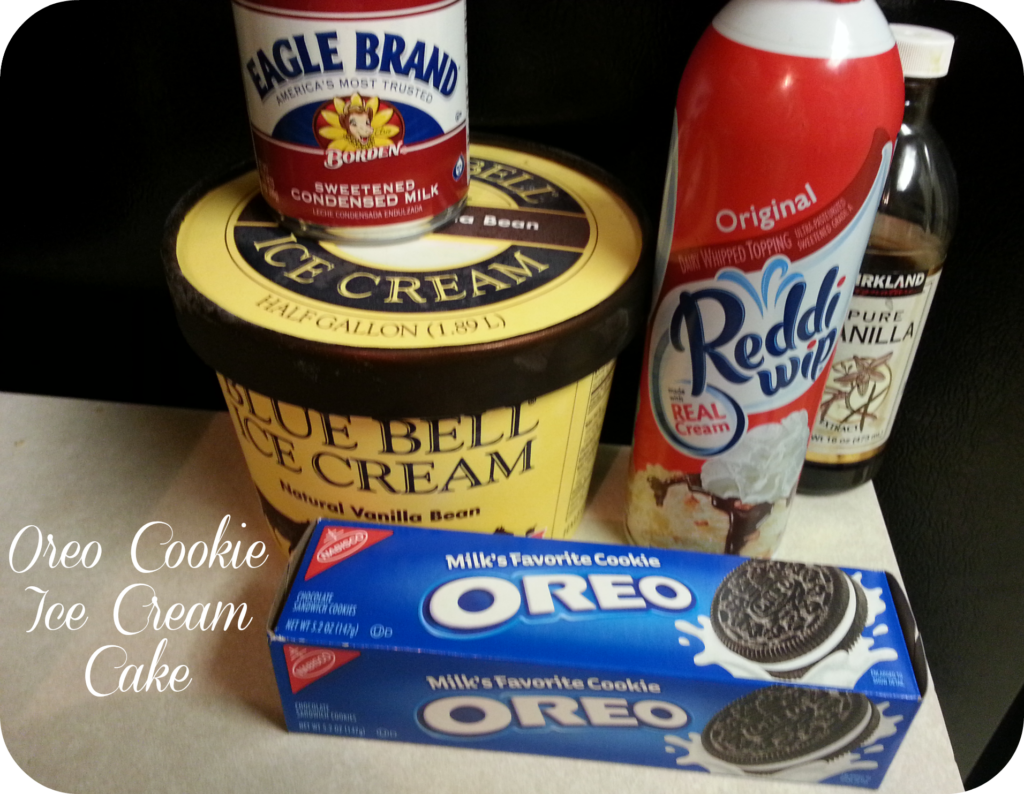 Instructions:
First take your ice cream out and let it sit out on the counter to melt a little bit. Then crush your 4 Oreo cookies in a ziplock bag and melt 2 Tbsp of Butter, you want to combine these two ingredients and lay them on the bottom of your pan. I used a 8 inch Loaf Pan. Next you want to crush your 12 Oreo cookies and add them to a medium mixing bowl. You will then add in your ice cream, sweetened condensed milk and vanilla extract to the mixing bowl.  Mix all ingredients together, once they are mixed throughly you will spread the Oreo mixture on top of the crust. Then add your 6 Oreo cookies on top and some Reddi-Wip. Put the cake into your freezer for about 3 hours. After it is ready, take it out and get ready for a scrumptious surprise!
Enjoy!! : )
// <![CDATA[
document.write('');
// ]]>