Hey guys,
Since it is back to school time, I wanted to start off the week with a treat for your kids! This frozen recipe is easy to make and good for them! My kids loved the grape popsicles and I made them with a special popsicle mold so it was a wonderful treat for them! No matter what mold you use, I know you will love these and your kids will too!
Until next time,
~Rachel
The Late Farmer
Lego Minifigure Grape Popsicles
Ingredients:
1 Bag of Purple Seedless Grapes
1/2 tsp Pure Vanilla Extract
1 Tbsp Pure Cane Sugar
1/4 Cup of Water
Directions:
Wash your grapes and put all of them into a medium saucepan with the water. You want to stew the grapes over medium heat. Keep stirring them for about 10 minutes until the grapes are almost white. After the grapes are done, pour the stewed grapes into your blender, add your sugar and the vanilla extract. You want to blend the mixture for about 4 minutes. Then pour the grape mixture into your popsicle molds. I used the Lego Minifigure popsicle mold for this one! Place the mold in the freezer and freeze the mixture for about 2-3 hours. Once the grape mixture is frozen, take the mold out and run the it under hot water for a few seconds to free your Lego Minifigure Grape Popsicle!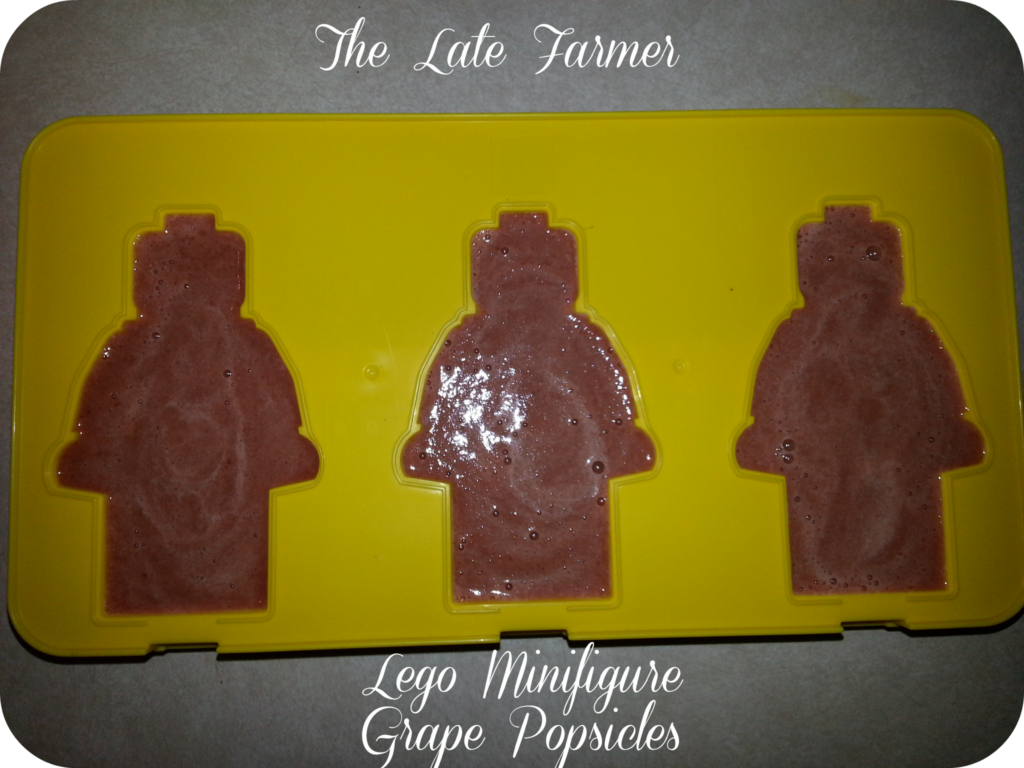 Enjoy!! : )
// <![CDATA[
document.write('');
// ]]>