Recently we received the LeapReader to review from LeapFrog and had the opportunity to host a "Ready, Set, Read and Write" party. Who doesn't like parties, right? We had so much fun hosting this party that I believe everyone who came forgot this was an "educational" party!
Disclosure: I received LeapFrog products from MomSelect to review, in exchange for this post. All opinions expressed in this post are 100% my own.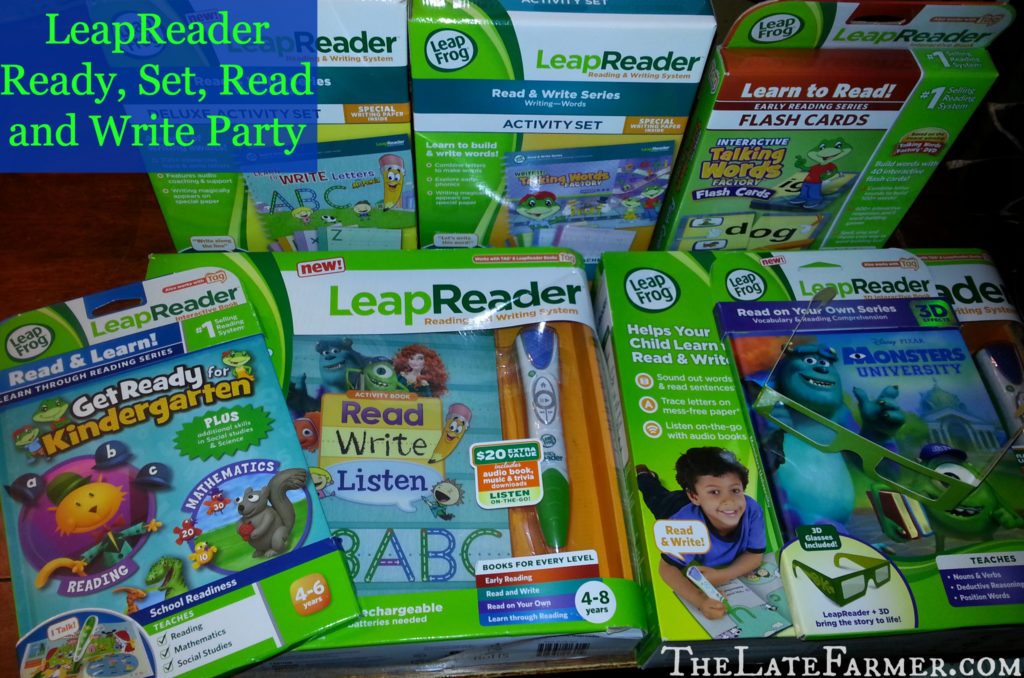 The kids were extremely excited to dive right into learning! The most popular item was the 3D Monsters University book! I'm so glad we had enough 3D glasses to go around, it made waiting to use the LeapReader system much easier!  We are a homeschooling family and always have fun while learning so I absolutely loved the fact that the kids who attended the party enjoyed the LeapReader so much and were learning while having fun! This system fits in perfectly with our family!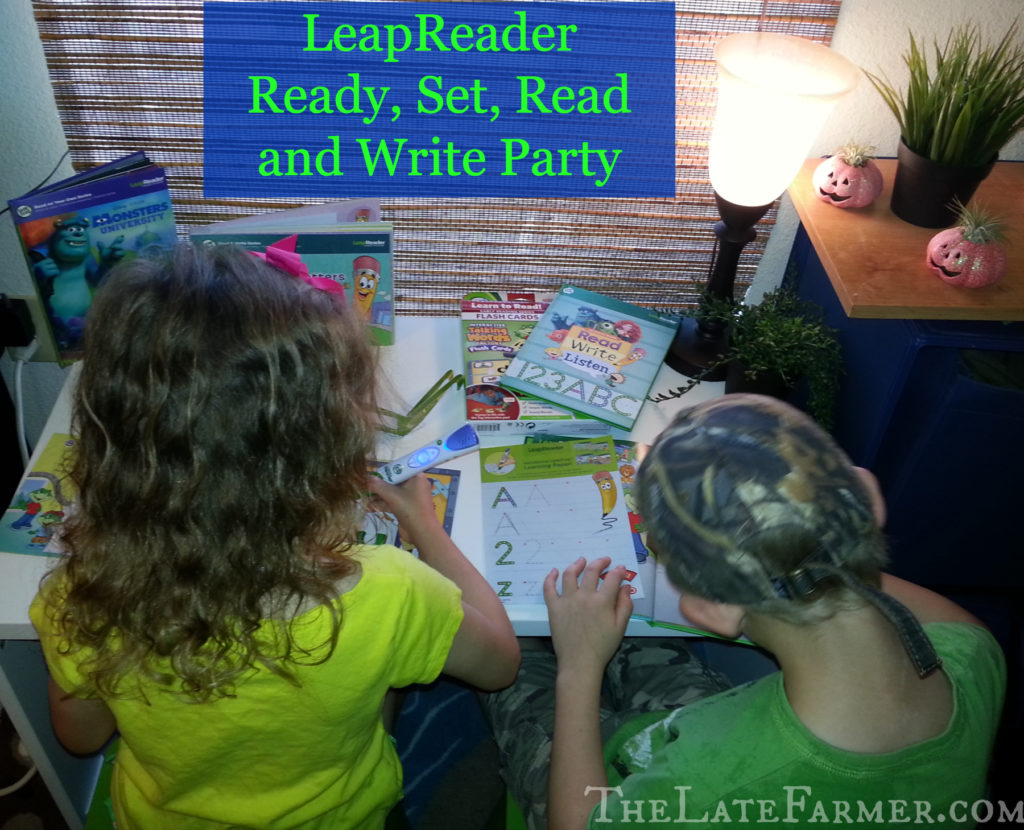 Some of the many things we covered in our "Ready, Set, Read and Write" party are listening, writing and reading skills all intertwined with several games! The LeapReader is perfect to help your child learn how to read and write! It will help your child sound out words, help them build up their listening skills, help them learn how to write well with the stroke-by-stroke guidance and much, much more! I'm telling you the kiddos at our party had no idea that they were learning so much, you don't know how much happiness this brings me! I love kids having fun while learning!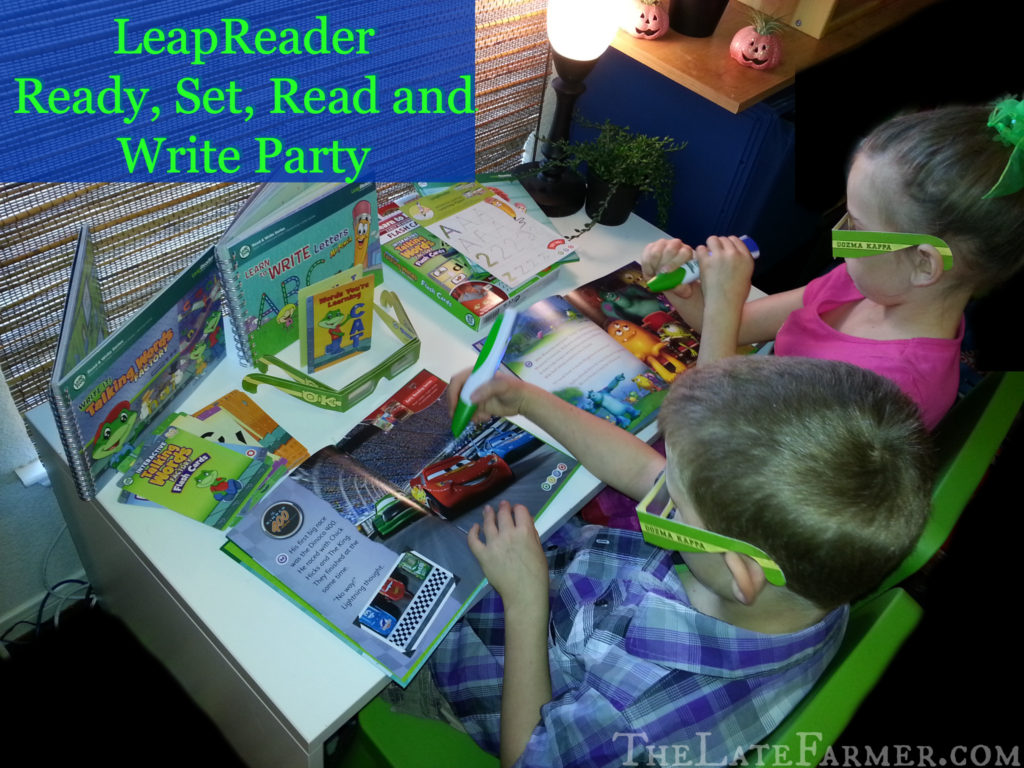 If you are considering getting a LeapReader I say go for it! The only regret I have right now, is not knowing about this system sooner and getting it for my kids! Everyday since our party my kids have been begging to use the LeapReader, I am currently using it as a reward for doing well in school. So, not only are they doing a great job in school they are still learning after school because all they want to do is play with the LeapReader! I told you that the LeapReader fits in perfectly with our family and I think it will be perfect for yours as well!
You can connect with LeapFrog by visiting their site, Facebook, Twitter, YouTube or Pinterest.
Also, you can find all of the following products we were provided with listed below!
LeapFrog Reading and Writing System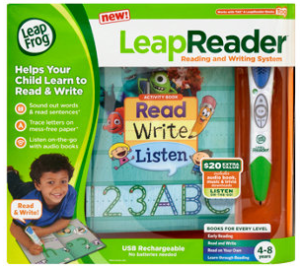 LeapReader Book: Write it! Talking Words Factory
LeapReader Interactive Talking Words Factory Flash Cards
LeapReader Get Ready for Kindergarten
LeapReader Book: Learn to Write Letters with Mr. Pencil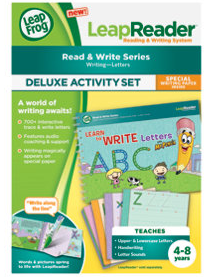 LeapReader 3D Book: Disney Pixar Monsters University