Yes, I just did that…I made up a name for my recipe because I didn't know exactly what to call it except for yummy! So for today I give you a recipe for Italian Cheesy Grits! I threw all of the ingredients together and voila out came this fantastic recipe. A super easy recipe and one I'm glad that I made so I can make it over and over again!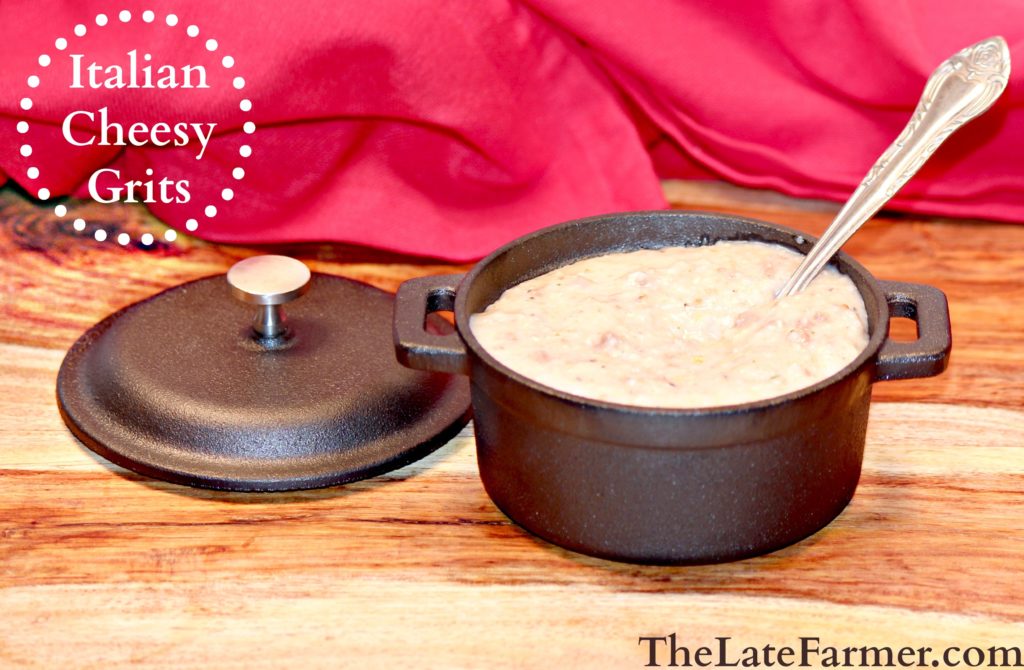 Italian Cheesy Grits
Ingredients:
2 cups of Water
1/2 cup of Grits
2 Tbsp of Butter
1 lb of Hamburger Meat
1/2 pkg of Italian Salad Dressing Mix
1/8 cup of Milk
1 cup of White Cheddar Cheese
1/2 tsp of Worcestershire Sauce
Instructions:
In a medium pot bring your water to a boil then add in your grits. Reduce heat and continue to stir them for about 5 minutes, then turn the heat off and set them aside. Now place your butter in a skillet and your hamburger meat and brown the meat. Set the meat to the side when it is done. Next add your milk, Italian salad dressing mix, cheddar cheese and worcestershire sauce to the cooked grits. Stir all of those ingredients in well. Now add in your hamburger meat and mix thoroughly, you might need to turn the heat on low to get the cheese to melt. Now your Italian Cheesy Grits are ready to be served so be sure to..
Enjoy!! : )