Who doesn't love bbq sauce and honey mixed together? If this sounds good, you should try this recipe!
Honey BBQ Pork Chops
I love bbq sauce, I have always loved it ever since I was a kid. So, of course when I'm thinking about creating a new recipe, I always think how can I use bbq sauce in this recipe! I had some pork chops in the fridge and said hey instead of using a pre-made honey bbq sauce let's create one! I'm so glad I did, because I will be using this honey bbq mixture on so many more things. I love that my husband can eat these pork chops too, so I will be adding this to my Crohn's friendly recipes! I hope you like this recipe as much as we do!
Be sure to follow me on Facebook if you would like to see more recipes and tips!
Until next time,
~Rachel
The Late Farmer
Honey BBQ Pork Chops
Ingredients:
2 lbs of Boneless Pork Chops
1/2 cup of BBQ Sauce
1/3 cup of Honey
1/3 cup of Brown Sugar
Instructions:
In a medium bowl combine your bbq sauce, honey and brown sugar. After it is mixed thoroughly, add in your pork chops cover all of them well with your honey bbq mixture. Cover the bowl and refrigerate for about 2 hours. After they are marinated you want to heat a skillet on high and place your pork chops in. You want to cook them for about 6-8 minutes until done, you will be constantly flipping them so the honey bbq mixture will not burn. After the are done, place them on your plate and…..Enjoy!! : )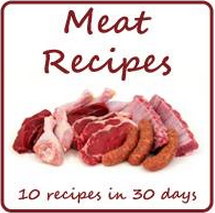 // <![CDATA[
document.write('');
// ]]>