By far this has to be the coolest experience I have ever done! The Las Vegas Gun and Ammo Garage is the place to go….if you are anywhere near Las Vegas, do this! I went there when I was on the media tour for #ENMNLV and I can't wait to go back!
The Gun Garage is an indoor shooting range, where you can shoot a wide variety of guns. They have different packages to choose from that will appeal to everyone. You don't have to be an experienced shooter to be able to enjoy this awesome Las Vegas experience.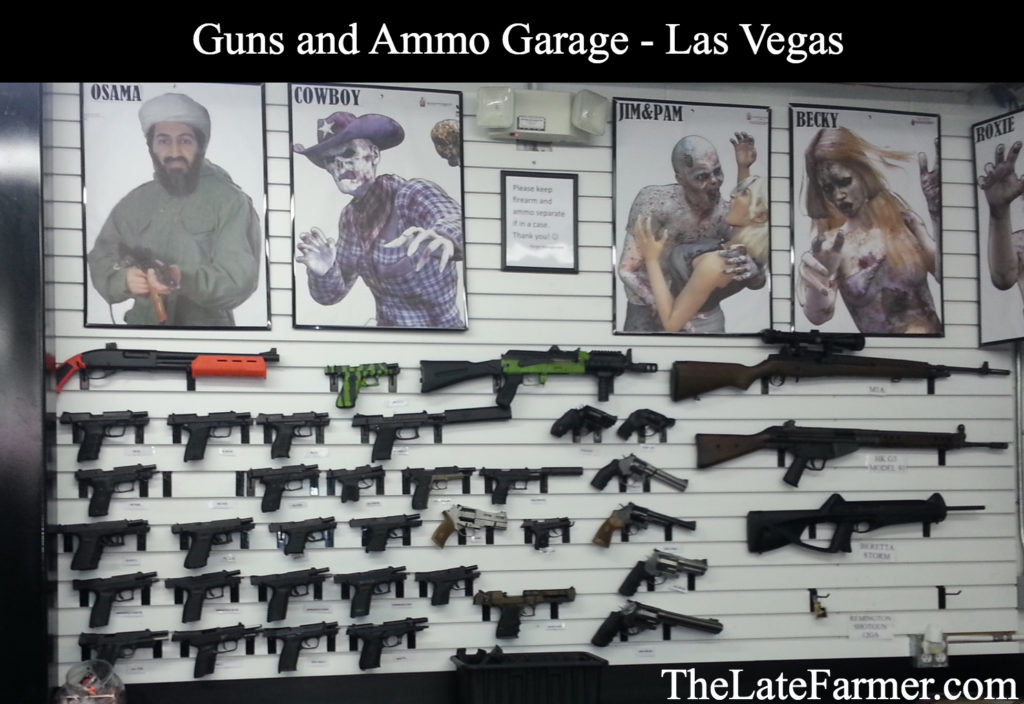 When we arrived at the Gun Garage we entered into their store and were led to the back where you get checked-in. Behind the check-in desk is a wall display of every gun they have available for you to shoot. Then off to your left you can actually witness people shooting in the 12 lane range. I have to say I got a real kick at watching all the people shooting in there, because their facial expressions were absolutely priceless….they went from shooting this impressive gun to being as a happy as a clam!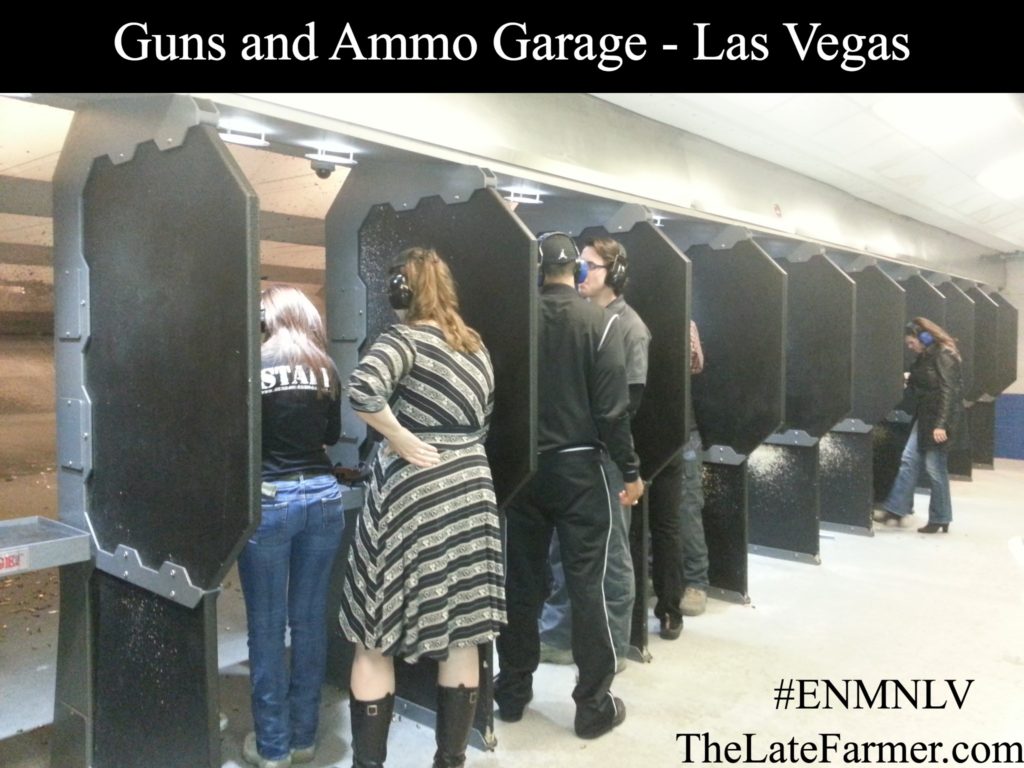 After we were given our safety gear, eye glass and ear protection, along with our targets a NRA certified safety range officer came in from the range and told us it was time. We entered into the range and were instructed to stay behind the yellow line until called upon. The NRA certified safety range officer is with you the whole time and gives you one on one safety service when you are shooting your guns.
The first one from our group went and you could just tell she was thrilled with excitement about shooting these amazing guns! I love that you get to take as many photos and videos as you want in there and that we were in a group so we could take them for each other when we were shooting. Also, after you are done you get to keep your target, it was the perfect Las Vegas souvenir!! Check out mine below!
Every single gun we shot was an adrenaline rush, however I have to say shooting the grenade launcher was the most thrilling of them all! For me it was truly a once in a lifetime experience, because really when would I ever get the chance to shoot one of them? Even though I was nervous about shooting it, after launching that first shot I was excited to learn that I got to do it 3 more times! I was no longer nervous, but now found a new addiction….grenade launchers!
After we were all done shooting the guns, we were all filled with excitement and were on top of the world because it was by far the coolest experience ever! I am ready to go back to Las Vegas now and go shoot some more guns! If you would like to find out more about the Guns and Ammo Garage in Las Vegas be sure to check out the links below!
Be sure to check out all of our Las Vegas adventures on Facebook, Instagram or Twitter with the hashtag #ENMNLV.
Disclosure: I was on a media tour for Entertainment New Media Network. All opinions expressed in this post are 100% my own.