Disclaimer: I am a member of the Entertainment New Media Network, and we help promote, sometimes for a promotional fee, entertainment industry projects we find meaningful. As always all opinions are my own. For a full disclaimer, visit www.ENMNetwork.com/disclaimer
Every Sunday when I was a kid, I would patiently wait for my mom to give me the funny paper and when I finally got it I would immediately start reading Garfield. See I grew up on Garfield, my first telephone was a Garfield one and my mom even had a Garfield fish tank! So, when I was asked to do a review on the latest Garfield DVD I jumped on the chance to do it!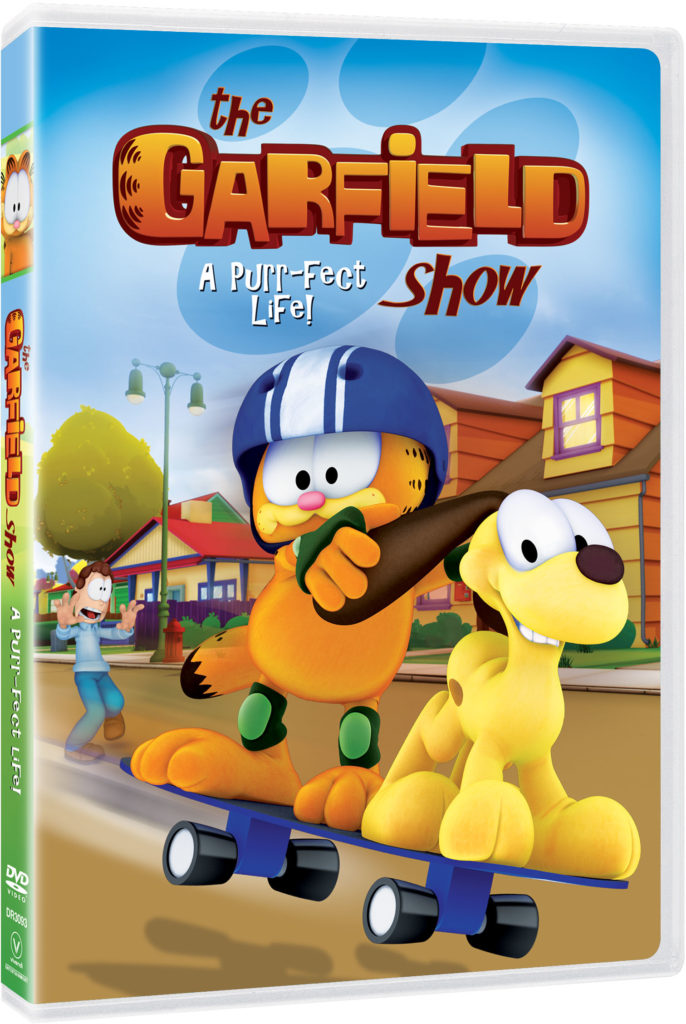 Just like how I patiently waited for my mom to give me the funny paper on Sunday mornings, I patiently waited for  The Garfield Show A Purr-fect Life DVD to come in the mail! Finally the day it came, I ripped the package open and told my kids to sit on the couch because I had a surprise for them! One thing I love is getting to share my childhood memories with my kids and I was able to do this with Garfield!
This Garfield Show A Purr-Fect Life DVD is absolutely hilarious! My kids have always loved Garfield and he never gets old in our household! We sat on the couch and watched all 6 episodes together, we laughed and cried a little too because we were laughing so hard!
Here is the official synopsis:
Garfield is back in this collection of six episodes that show what's really necessary for a purr-fect life: ooey-gooey lasagna, a slobbery puppy, a devoted human, and a favorite bear! Follow everyone's favorite cat as he tries to hold on to these kitty treasures while giving Nermal a "make-under," putting his spin on feline history, partying with his mice friends and going out on the town. Then tag-along as Garfield discovers it's not so easy to break a bad luck curse and shows a pampered pussycat what he's missing. Don't miss this meowing good time!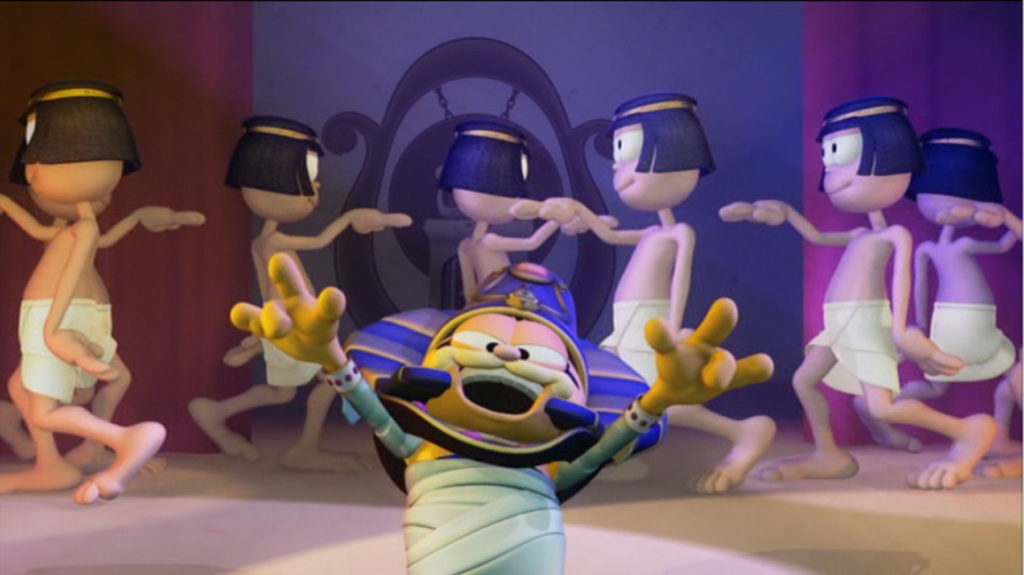 We loved The Garfield Show A Purr-fect Life DVD and I know your family will too! Be sure to enter the giveaway below for your chance to win a DVD copy of The Garfield Show A Purr-fect Life! Giveaway will end November 14, 2013 @ 11:59pm, open to US residents only! Good luck to everyone!