Hey guys,
One of my favorite treats I had as a child was getting banana splits! The mixture that it provides with the pineapple, strawberries and chocolate syrup are so yummy! Since this month is a frozen food challenge, I really wanted to see what I could do with banana split flavors without making a traditional banana split.  I came up with a frozen banana split pie, you still get the wonderful taste of a banana split just in a pie! I hope you will get to make this recipe, because it is simply delightful!
Until next time,
~Rachel
The Late Farmer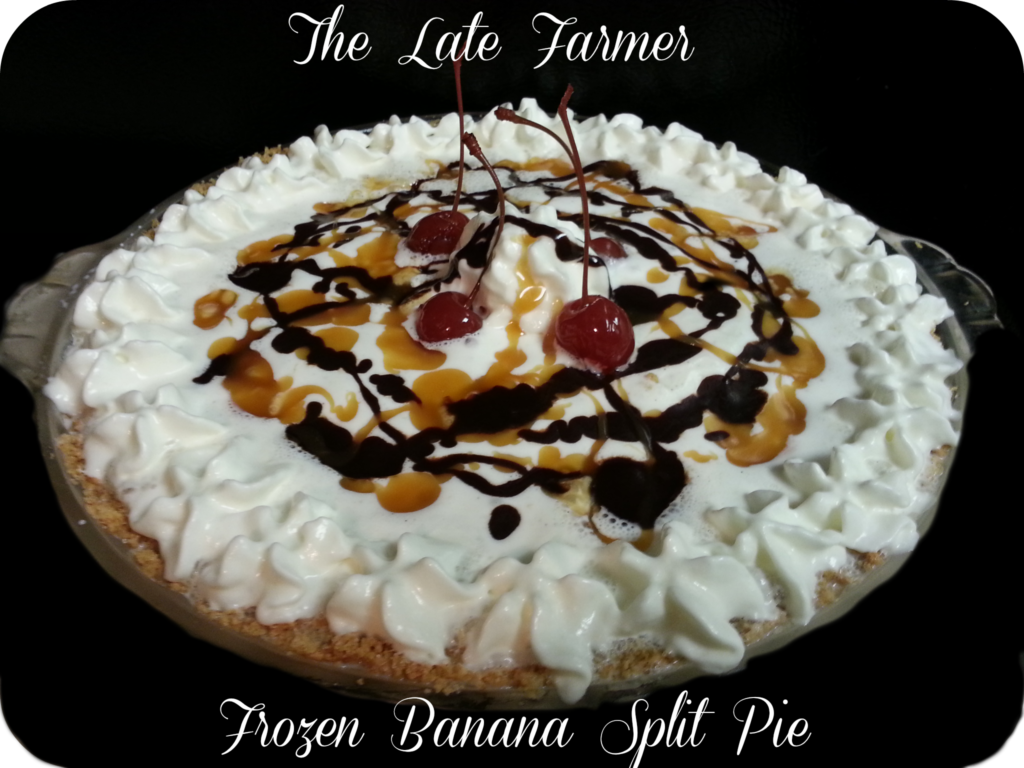 Frozen Banana Split Pie
Ingredients:
Banana Split Pie Crust:
12 Graham Crackers (crumbled)
5 Tbsp Butter (melted)
1/3 Cup of Sugar
Banana Split Pie:
6 Large Strawberries
6 Chunks of Pineapple
2 Tbsp Fudge (melted)
1 Banana
2 Tbsp Caramel (melted)
4 Cups of Ice Cream
Topping
2 Maraschino Cherries
1 Tbsp Carmel (melted)
1 Tbsp Fudge (melted)
Reddi-Wip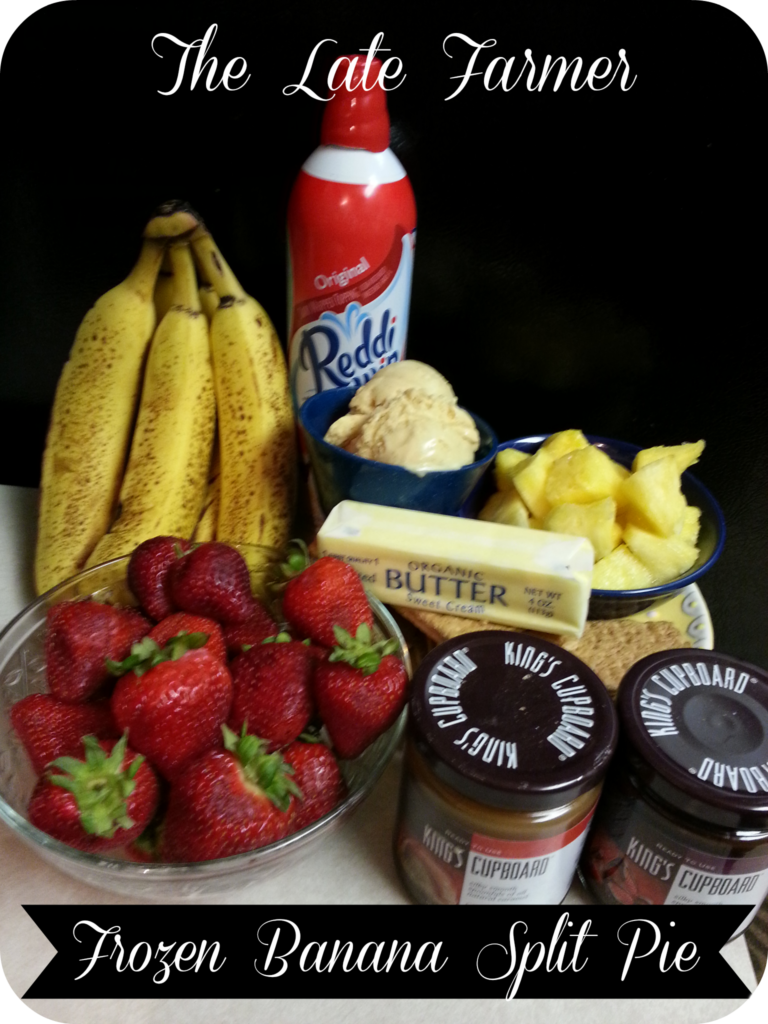 Instructions:
You want to prepare your crust first, so take your melted butter, crushed graham crackers and pure cane sugar and mix them all together. Next you will press the crust mixture down into a 9 inch pie pan. Slice your strawberries up and place them on top of the pie crust, drizzle your fudge on top of the strawberries. Spread 2 cups of your ice cream on top of the fudge strawberries. Next you want to slice your banana and pineapple and place them on top of the ice cream. Drizzle your caramel sauce on top of the bananas and pineapples. Then you want to spread the remaining ice cream on top of the caramel banana/pineapple mixture. Next make the top of the frozen banana split pie pretty. I went around the pie with the Reddi-Wip, drizzled 1 Tbsp of fudge and caramel and added 2 maraschino cherries to it, but you can do whatever makes you happy! Once done with that, you will put it in the freezer for about 2-3 hours to make it firm. Then take out the pie and enjoy every last bit of it!
Enjoy!! : )
// <![CDATA[
document.write('');
// ]]>