Creamy Pumpkin-Chai Soup
This recipe is brought to you from America's Test Kitchen
Slow Cooker Revolution Volume 2: The Easy-Prep Edition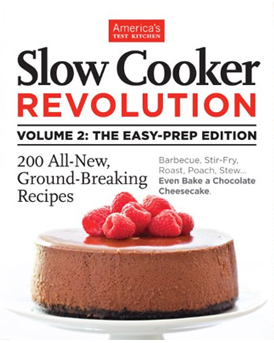 INGREDIENTS:
1 cup chopped onion
1 tablespoon minced garlic
1 tablespoon vegetable oil
6 cups chicken broth
1 (29-ounce) can unsweetened pumpkin puree
1/2 cup packed brown sugar
1 chai-flavored tea bag
1/2 cup heavy cream
Salt and pepper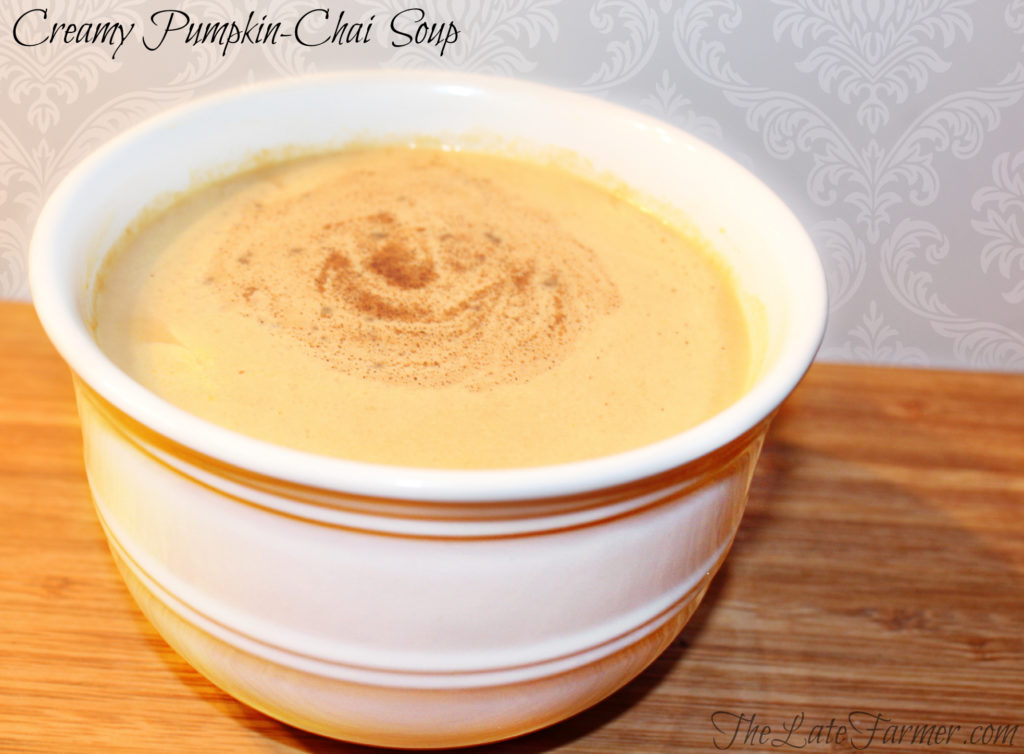 Microwave onion, garlic, and oil in bowl, stirring occasionally, until onion is softened, about 5 minutes; transfer to slow cooker. Stir in broth, pumpkin, sugar, and tea bag. Cover and cook until flavors meld, 4 to 5 hours on low.
Discard tea bag. Working in batches, process soup in blender until smooth, about 2 minutes. Return soup to slow cooker, stir in cream, and let sit until heated through, about 5 minutes. (Adjust soup consistency with extra hot broth as needed.) Season with salt and pepper to taste and serve.