August Oven Free Recipes {Week 3}
Special Green Chile Recipes
Hey guys,
I know we are suppose to be doing oven free recipes, but we had to fit in a special edition recipe in honor of the Hatch Chile season! Technically, mine is an oven free recipe but I did use a bread machine! For my chile inspired recipe I made Chile Cheddar Bread! I was a little intimidated to cook with the chiles, because I have never attempted to do it  before but the whole process was easy! I wish everyone of you lived close to me so I could make this recipe for you, because it is that good! The hatch chile gives it that extra flavoring and ummm it is so delicious! You have to make it and try it for yourself! Please let me know if you do! I hope that you enjoy this recipe as much as I did!
Until next time,
~Rachel
The Late Farmer
Chile Cheddar Bread
Ingredients:
2 Hatch Chile Peppers
1/2 Cup Milk
3 Eggs
4 Tbsp Butter
1 Cup of Cheddar Cheese (grated)
2 1/2 Cups of All Purpose Flour
4 Tbsp Sugar
2 1/2 tsp Active Dry Yeast
1/2 tsp Salt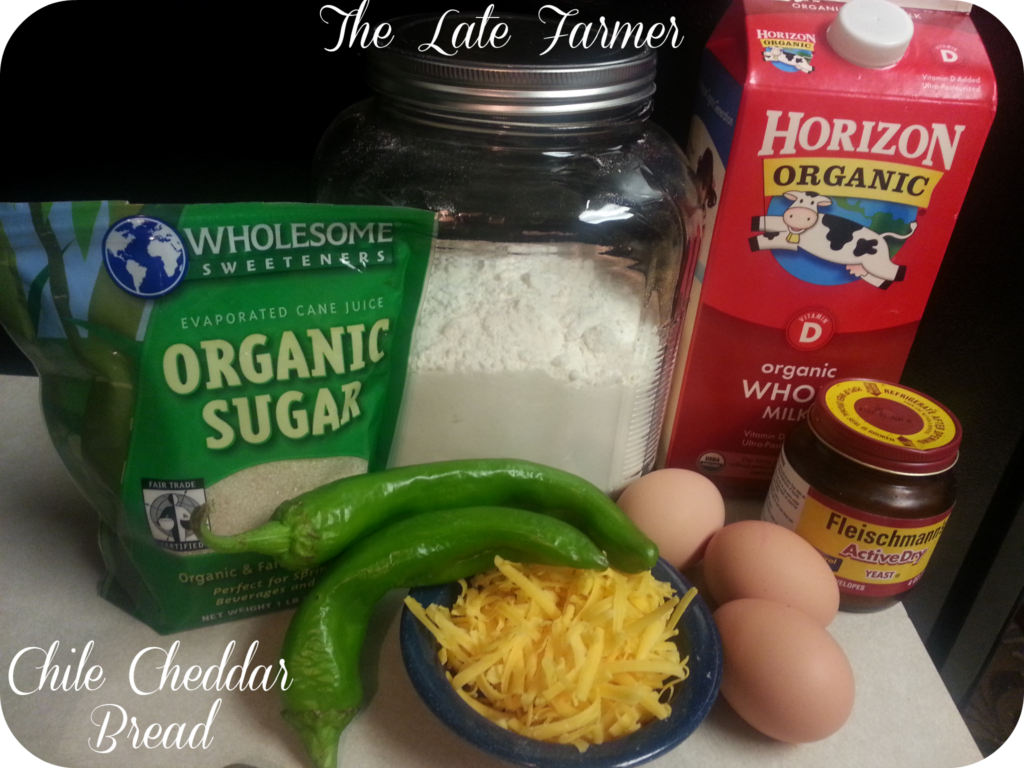 Directions:
The first thing you have to do is prep your hatch chiles. I actually roasted them on my griddle on the stove. All you do is put the chiles on the griddle and keep flipping them for about 10-15 minutes until they are completely roasted. Once they are roasted you want to peel the skin off that burned, it usually falls off and cut the tops of the chiles off. Then split them in half and take all the seeds out and dice the chiles up!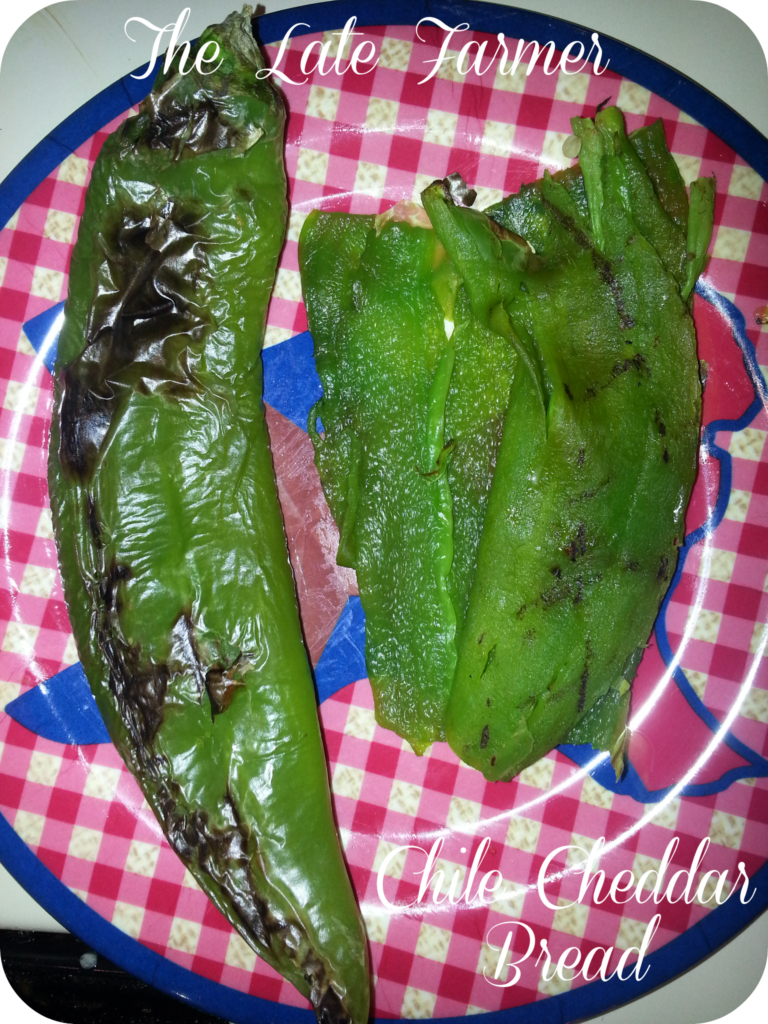 Take your bread machine pan out and add your milk, eggs, butter, cheese and chiles in first. Next put the flour on top of the first ingredients. You will then dig a small hole in the flour and put your yeast and salt in the hole. You want to bake your bread on the basic setting with a light crust! Once your chile cheddar bread is ready take it out and slice it up!
Enjoy!! : )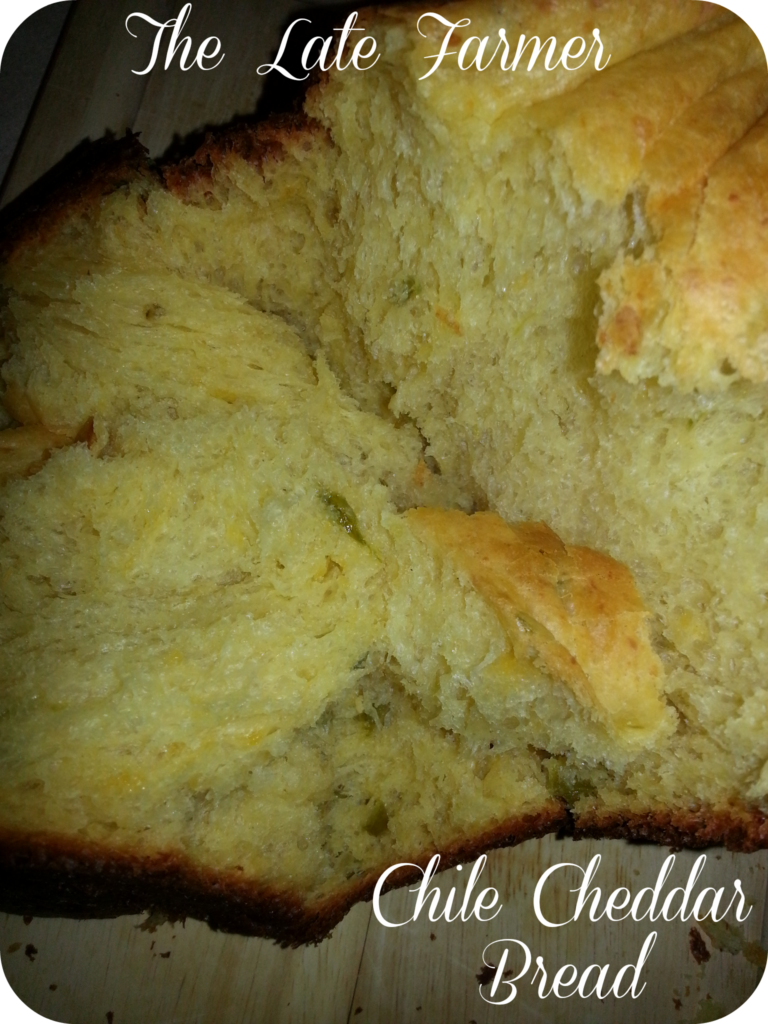 Linking up with other Texas Bloggers with special GREEN CHILE inspired recipes!! Check out what they've got cookin' with green chile…
Green Chile Chicken Enchiladas – My Six Ring Circus
Creamy Hatch Dip – The Life of the Bucks