If you are having a party or just want to have something yummy to eat, you should try this recipe!
Chicken Tortilla Wraps
Disclaimer:  I received Wholly Guacamole products for review, no other compensation was received. All opinions and thoughts expressed are 100% my own.
These little wraps are perfect for your next party! With just five ingredients in this recipe, they are super easy to make in a flash! I don't know about you, but I'm always running behind when I'm throwing a party. I never have enough time to heat up the stove and cook something before everyone arrives. So, now that I have this recipe I no longer have to worry about the time, I can make this recipe in about 15 minutes! If you don't throw parties and need a quick supper, then this will be the quickest supper you ever made! Just watch out, you will get full fast because they are so delicious!
 Be sure to follow me on Facebook if you would like to see more recipes and tips!
Until next time,
~Rachel
The Late Farmer
Chicken Tortilla Wraps
Ingredients:
4 Chicken Breasts (shredded)
1- 10 ounce Wholly Salsa Red Pepper Mango
8 ounces of Cream Cheese
4 ounces of Sour Cream
Flour Tortillas
Instructions:
Add your cooked shredded chicken to a medium sized bowl, pour in your red pepper mango salsa, add the cream cheese and sour cream. Now mix all of the ingredients together thoroughly. Once the ingredients are mixed together, you will take a tortilla and spread a portion of the mixture on the tortilla and then roll it up. Continue to do this until all of your mixture is gone. Then take the rolled up tortillas and slice them into 1/2 to 1 inch pieces.  You can serve them now if you are running behind or you can place in the refrigerator for a couple of hours to help the wraps stay together. Either way….Enjoy!! : )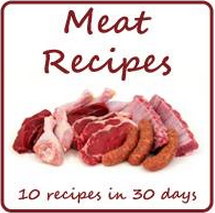 // <![CDATA[
document.write('');
// ]]>