Yes, I know…you are probably asking really Rachel…another fondue recipe? Well, yes it is another fondue recipe, but you have to remember that our blogger recipe challenge theme for this month was cheese! I love having fondue and especially love getting to create new fondue recipes! This bacon cheddar fondue is surely a favorite of mine! I hope you guys enjoy it too!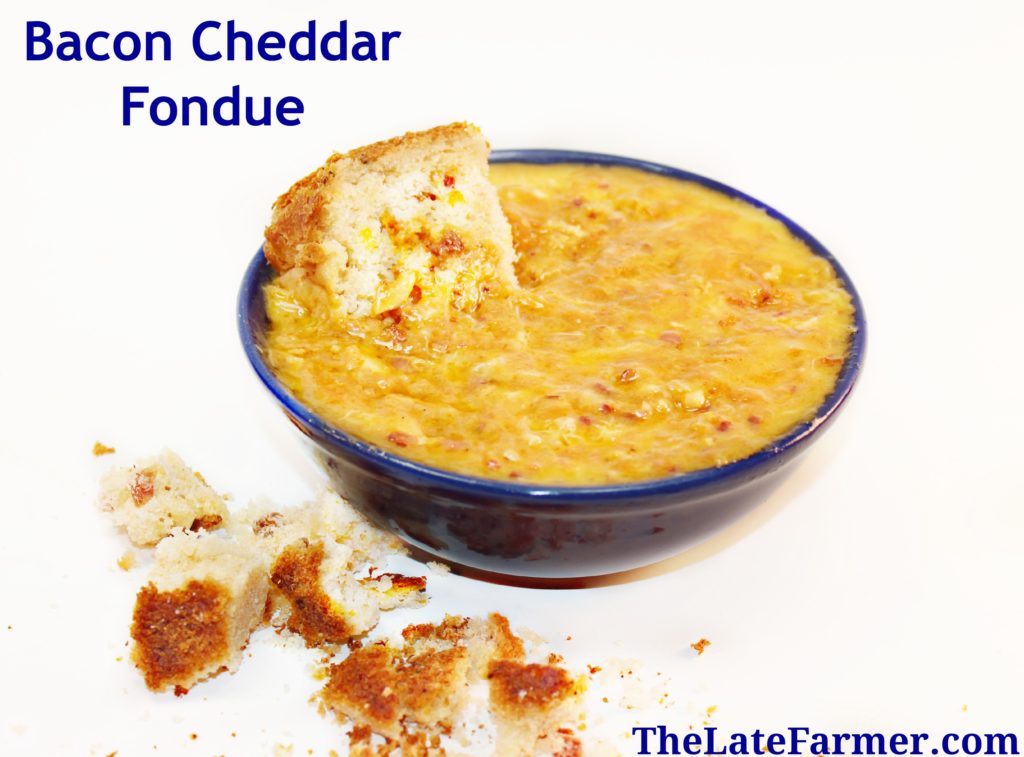 BACON CHEDDAR FONDUE RECIPE
Be sure to check out my Facebook page for extra tips, recipes and more!
Bacon Cheddar Fondue
2014-03-26 13:01:13
A wonderful new and easy to make cheddar fondue recipe, with bacon!
Ingredients
1 cup of Chicken Broth
1 Clove of Garlic (minced)
1/4 tsp of Ground Mustard
6 pieces of Bacon (crumbled)
2 1/4 cup of Cheddar Cheese
Instructions
In a medium saucepan you want to start out by heating up your chicken broth.
After a couple of minutes add in your garlic, ground mustard and bacon.
Then gradually start adding in your cheddar cheese. (You want to continue to heat your fondue until all the ingredients are mixed together well and your fondue is creamy)
Turn the heat off
Let it cool for a couple of seconds.
Next take out some bread, dip the bread into the fondue and….ENJOY!! 🙂
The Late Farmer http://onelinksites.com/