Another exhibit I went to in Las Vegas for the #ENMNLV media tour was the 50 Greatest Photographs of National Geographic. This traveling exhibition is on display at The Venetian until January 13, 2014 and then will move to different locations eventually ending at the Hickory Museum of Art on January 17, 2016.
In celebration of National Geographic's 125th anniversary, the exhibition showcases some of their most celebrated and remembered photographs from the magazine's history.
Here are a few of the photographs that are displayed:
Thomas Abercrombie's view of Mecca
Steve McCurry's "Afghan girl"
Nick Nichols's photograph of Jane Goodall and a chimpanzee
The 50 Greatest Photographs of National Geographic exhibit was incredible, not only did you get to see the photographs, you also get to learn more about the stories behind them. I truly enjoyed getting to read more about the photographs and the photographer. On some of the photographs, they had before and after shots of the perfect image being displayed. Also, there are videos being played throughout the exhibit that tell stories about the photographs.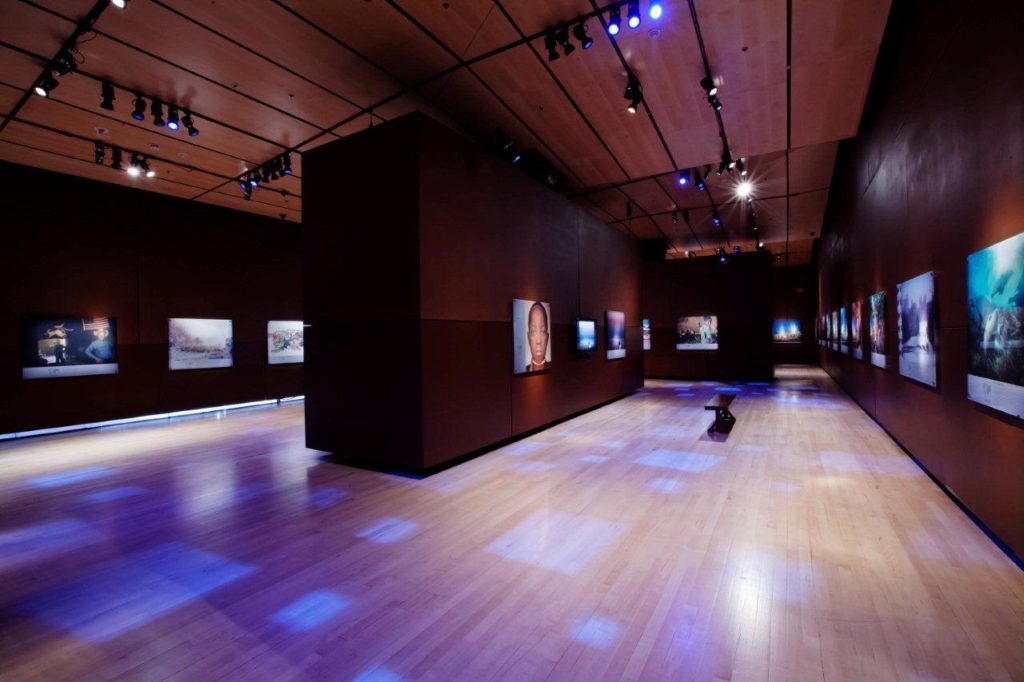 National Geographic did a wonderful job in choosing the 50 Greatest Photographs from their 125-year history. If you get a chance to visit this exhibition I would say go and enjoy getting to learn all about the fascinating details of the photographs you have seen in National Geographic.
Also, don't forget you can check out all of our Las Vegas adventures on Facebook, Instagram or Twitter with the hashtag #ENMNLV.
Disclosure: I was on a media tour for Entertainment New Media Network. All opinions expressed in this post are 100% my own.